New measures for International Students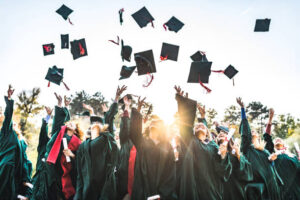 Groundbreaking News for International Students in Canada
October 07, 2022
At present, International Students are allowed to work for 20 hours a week only.
Mr. Sean Fraser, Immigration Minister, announced a breakthrough reform today on October 7, 2022.
He explained that Canada is facing historic shortfall of labour that is affecting Canadian Economy across Canada. As of today, Canada's rate of employment fell to 5.2 % in September from 5.4 % in August.
Mr. Fraser said that the new temporary measure for international students will help in alleviating this labour shortage as well as it will allow over 500,000 international students already in Canada to work more hours.
The announcement encompasses that from November 15, 2022, until December 31, 2023, international students who are in Canada and have authorization to work off campus will be allowed to work more than 20 hours per week off-campus while class is in session.
This temporary measure will also apply to foreign nationals who have already submitted a study permit application as of today and IRCC approve their application.
Book a Consultation to know more about your prospects
At present, international students can only work full time during scheduled breaks and keep them focused on studies, during sessions, they are allowed only 20 hours. However, with this new announcement, which came in because of the labour shortage estimated at 1 million vacancies, will allow international students to work full time during an active session as well as scheduled breaks until December 2023 effective November 15, 2022.
Canada being the world's leading country for international students has welcomed appx 620,000 international students. New permits issued to international students in 2021 were around 450,000
Quality education, multiculturalism and permanent Residence opportunities make Canada lucrative for thousands of international students.
Assess your profile
International Students make a huge contribution to Canadian economy in terms of tuition fee, taxes and filling labour shortages across Canada. Mostly, students who become permanent residents, quickly make their progress by integrating in the Canadian job market due to their language skills, Canadian educations and work experience.
Respecting importance of international students, Immigration, Refugees and Citizenship Canada (IRCC) has offered several temporary measures over the past to accommodate students' needs and strengthen Canadian economy because of such measures by retaining international students in Canada.
During COIVD 19, Canadian economy has significantly relied on international students. Provinces across Canada also rewarded international students through various stream by offering permanent residence. Importance of international students cannot be ignored, and this is why Government of Canada has always put in efforts to retain them by inviting and landing large number of students under Canadian Experience Class. The historic draw at 75 score, and TR2PR (Temporary Residence to Permanent Residence) in 2021 was a record breaking by landing 405,000 new immigrants and enabled 90,000 temporary residents to apply for permanent residence respectively.
Mr. Justin Trudeau, Prime minister of Canada, has mandated Minister Fraser to identify additional ways to facilitate international students and temporary foreign workers (TFW) to become permanent resident in Canada.
Tags: Refugee, Appeals and H&C – Shanum Immigration Services Inc. international students, labour market, pgwp, How to Avoid Refusal of Canadian Study Permit Application – Shanum Immigration Services Inc.,